Architects are coming up with more and more complex and unusual shapes for facades. It is often a challenge for facade manufacturers to meet the demands of architects and their clients. Especially when a facade builder only works with a 2D CAD system. The switch to a 3D CAD system is the solution in many cases.
Complex shapes
As a building's calling card, architects experiment a great deal with the design of facades. Large window sections for more transparency, complex shapes and the integration of smart technology are increasingly the rule rather than the exception. In addition, clients are imposing ever-stricter requirements with regard to sustainability and quality. Moreover, facade builders are expected to deliver their designs according to the agreed BIM standards.
5 inspiring projects made with 3D CAD software
The challenges mentioned are reason enough for many facade builders to purchase 3D CAD software or to switch to software in which 2D CAD and 3D CAD are integrated into one system. 3D CAD software makes it possible to complete more complex projects and meet the requirements of architects and clients. Now and in the future. In this blog, we highlight 5 special and inspiring projects of facade builders:
1. Hourglass (Amsterdam)
Hourglass is an office and hotel complex on the Zuidas in Amsterdam, NL. The building was built in the shape of an hourglass, something which has direct consequences for the facade: all the facade elements have their own unique shape. Luca Martellotta, who was involved in the project as a project engineer at Byldis Facades, says: "It would have been difficult to do this in 2D, but with 3D CAD software the project was very easy to carry out."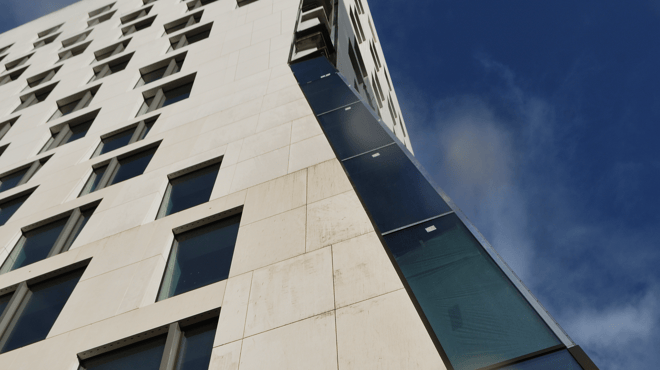 © Byldis, Hourglass in Amsterdam
2. Gebouw 60 (Veghel)
'Gebouw 60' is the name of the new office complex of Vanderlande, producer of internal transport systems and one of the largest employers in North Brabant, the Netherlands. The office building in Veghel was built to be completely energy and CO2 neutral. Thermo Konstrukties from Cuijk took care of the facade for the project. "One of the requirements was to work with BIM," says Ramon Koenen (Technical Director of Thermo Konstrukties). "We had the choice of contracting out the drawing work or doing it ourselves. We opted for the latter. A great challenge with a great result."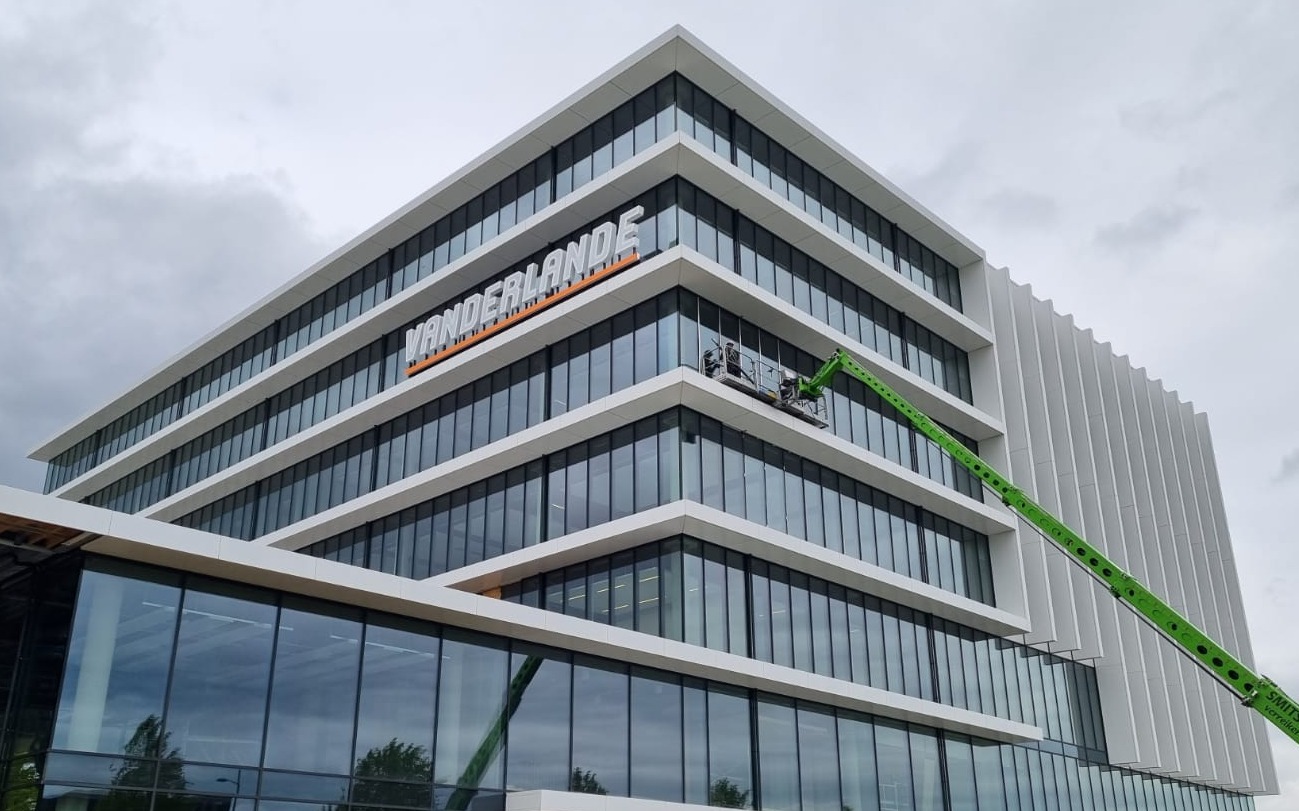 © Thermo Konstrukties, Gebouw 60 Vanderlande
3. De Bankier (Tilburg)
Tilburg's (NL) city centre is undergoing a major metamorphosis. Several large residential towers are rising in the railway zone, one even more impressive than the other. Two of them, De Brabander and De Bankier, will have facades developed by Van Hoesel Aluminium Kozijnen BV. An extra special feature is that the facades will be delivered prefabricated. Ruud Baelemans (Operational Director Van Hoesel): "This is only possible thanks to working with 3D CAD software and sharing the right information in BIM." Read the reference case of Van Hoesel.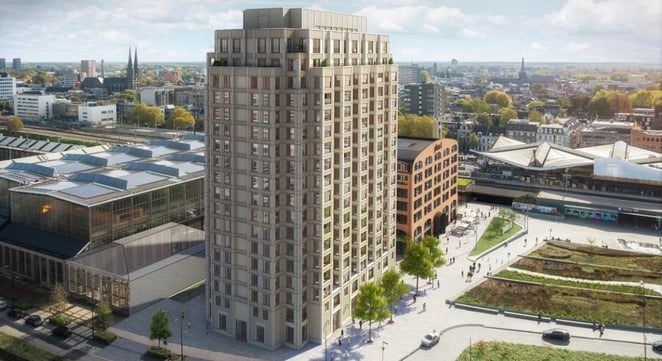 © HCVA Architecten/ SDK Vastgoed, de Bankier in Tilburg
4. Principal Place Commercial (Londen)
Seele GmbH is one of the world's leading players when it comes to the design and construction of extraordinary facades. The German company developed, among other things, the facades for the Apple Park and most of the Apple stores. Another impressive example of façade construction is the Principal Place Commercial in the heart of London, designed with the help of HiCAD - ISD Group's 3D CAD software. Heiko Ulrich (Team Leader CAD/PDM seele GmbH): "The programme enables us to realise very complex glass constructions." Among other things, the building features several atrium roofs and a glass staircase facade.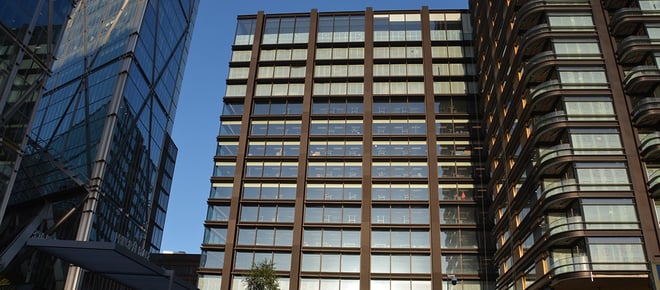 © seele GmbH, Pricipal Place Commercial in London
5. Briljant aan de Amstel
On the border between the Amstel River and De Pijp area, next to various old canal houses and with the centre of Amsterdam just around the corner, a luxury apartment complex is being built with the appropriate name: Brilliant on the Amstel. Wijmoco Geveltechniek from Huissen (NL) is providing all the different types of frames for the project: sliding doors, tilt and turn windows and curtain walls. Igor Keijzers (Head of the Wijmoco business office): "Thanks to a link with LogiKal, we can control the production directly, without human intervention. In addition to convenience and comfort, that also saves a lot of time.
More trends and developments in facade construction
Working in BIM, complex shapes and strict requirements in terms of sustainability. The trends and developments in the facade sector follow in rapid succession. Do you want to know what's going on? Download our free inspiration guide 'A look at the future of facade engineering'.
More information?
Would you like to read more about the experiences of Thermo Konstrukties and van Hoesel, among others? Then read our blog: "Why facade engineers choose HiCAD".